Stepparent adoption has many intangible benefits, including the formation of a nuclear family, which gives the child a sense of belonging. It can also be gratifying for the stepparent to extend their commitment beyond their new spouse, to include their stepchild.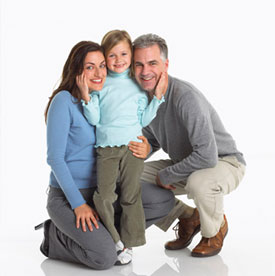 However, the stepparent adoption process can still be quite complex, because it cannot be done unless the non-custodial birth parent relinquishes their parental rights to the child. This means that they will no longer have a right to parenting time, nor will they have an obligation to support the child.
Essentially, these rights and obligations will shift to the adopting stepparent. In fact, even the child's birth certificate will be changed to reflect the name of the adopting parent. Also, in the unfortunate of their adopting parent's death, the child will be entitled to inheritance and other benefits.
During the adoption process, some parents elect to change their child's surname to reflect the new family, but this depends on the child's age and should be discussed thoroughly beforehand.
The legal process surrounding stepparent adoption involves the filing of a petition on the part of the stepparent and the consent to the adoption by the non-custodial parent. Additionally, if the child is over the age of 12, they will be required to indicate their consent to the adoption as well.
If everything goes smoothly, the process can be relatively painless. However, if the birth parent does not consent to the adoption, Colorado law requires a showing be made that the adoption is in the best interests of the child. This can be done by proving that the parent has either abandoned the child for one year or more, or failed without cause to provide a reasonable level of financial support for at least one year.
If the adoption is uncontested, the court proceedings can turn into a joyous event, as the court recognizes that a new nuclear family has been formed. Juvenile courts often allow video recording or still photographs to be taken at the time the adoption becomes final.