If you are struggling to put together a workable parenting plan that is agreeable to both you and your ex, it may be time to consult with a Colorado Springs Child Custody attorney. In an effort to "get the divorce over with", parents have a tendency to oversimplify their parenting plans, and just assume their children will learn to adjust. But a better idea is to come up with a comprehensive parenting plan that works for everyone.
Every family is different, so no one parenting plan will work for everyone. Your parenting plan will depend on the age of your children, how closely you plan to live to your ex-spouse, who will maintain the family residence, where the children will attend school, and countless other factors. These will determine how often when the children will spend time with the non-custodial parent, including holidays, vacations, overnight visits and school breaks.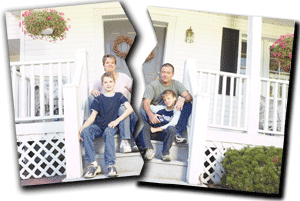 In addition to actual parenting time, you and your ex will need to establish how major decisions will be made that pertain to the children. These may include education, religion, medical and financial decisions. Depending on whether you will share legal custody, these decisions will either be allocated to one parent or they will be decided together. Before deciding how to structure legal custody matters, you may want to evaluate whether you and your ex-spouse will be able to work together on parenting decisions.
Most couples enlist legal counsel for creating a parenting plan, and may even seek the help of a mediator if their communication breaks down. A Colorado Springs child custody attorney will advise you on your options and help you come up with a viable plan that honors the child's relationship with each parent.