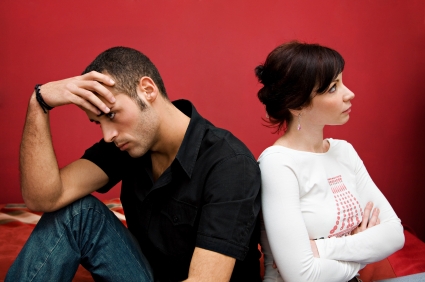 So what happens next, you may be asking, especially if you are dealing with the realities of getting a divorce in Colorado? First, something that many divorcing couples don't realize is that a temporary injunction automatically goes into effect at the time of the divorce filing.
This injunction will keep both parties from: transferring, concealing, encumbering or disposing of any marital property; disturbing the peace or molesting the other party; removal of minor children from the state of Colorado without prior consent of the other party (or a court order); or changing insurance without 14 days advance notice, written consent or an order of court.
In Colorado, as in other states, the person filing for the divorce is called the Petitioner, and the spouse receiving a divorce filing is called the Respondent. All divorce actions are filed with the County Courthouse where the Respondent lives, or in the county where the Petitioner if the Respondent is not a Colorado resident. In order to legally file for a divorce in the State of Colorado, one must have lived in the state for at least 90 days prior to the date of filing.
Basically, your divorce filing will start with three documents:
The Petition, which can be filed either individually or jointly. (There are separate forms for marriages with and marriages without children.);
The Case Information Sheet, which summarizes the facts of your case, and;
The Summons, which is only required when two spouses are not filing jointly. This gives the Respondent information on his or her rights, and 20 days to respond. Here is where you will find the injunction that warns against dissipating assets. A Respondent can avoid the formality of a summons by agreeing to sign a Waiver and Acceptance of Service. Signing this form also indicates that the Respondent will accept an uncontested divorce. However, if a Respondent chooses to contest the divorce, they can choose to send a Response in answer to the divorce Petition. In a formal Response, the Respondent may assert that there has not been an irretrievable breakdown in the marriage, and they may request that the parties seek counseling.
Depending on which path your particular divorce follows, there are many more "sets" of paperwork after the initial filing that will guide you through the twists and turns of a divorce action, but I will cover those in future articles. If you find yourself in the early stages of a divorce, it makes sense to consult a Colorado divorce attorney in order to avoid costly and regrettable mistakes.