A final divorce decree requires the parties involved to make firm decisions that decide on all parenting issues, child support, property division, debt assignments, retirement funds and taxes. While a decree of legal separation must absolutely address these issues, and can have a similar effect as the decree of divorce, there are some important distinctions that should be made.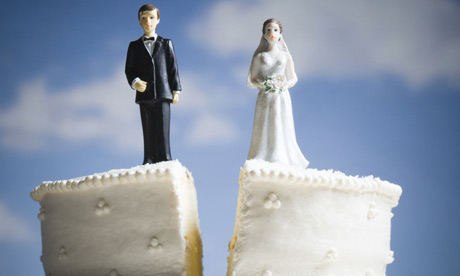 How are legal separation and divorce different in Colorado?
A Denver divorce attorney can advise you in decisions related to legal separation and divorce, but here are some of the most important differences to keep in mind.
First of all, until couples are legally divorced, they cannot remarry.
In many cases, parties who are separated can maintain insurance and retirement benefits after a legal separation and before the divorce is finalized.
Without a written agreement that terminates all property rights, separated parties do not lose their rights of inheritance under Colorado law.
The Social Security administration recognizes periods of legal separation as accrued time towards the ten-year rule for receiving the survivor's death benefit. Remaining separated until the marriage has lasted ten years can "buy time" for parties who are looking for this entitlement.
Because many faiths maintain moral objections to divorce, a decree of legal separation can help them establish financial independence and separate family structures while remaining legally married.
In Colorado, converting a legal separation into a legal dissolution of marriage (or divorce) is quite simple. Because the legal separation process so closely mirrors the divorce process, and must address all relational, property, financial, parenting and support issues between the parties, the transition to divorce only requires notice to the other party. This formal conversion changes the name and status of the parties' legal relationship, according to the Colorado Court.
If you need help navigating through a legal separation or dissolution of marriage, consult with an experienced Denver divorce attorney.